Trainers: Helen Townsend, Creative Advisor
Date: Fri 16th Oct 2020
Price: £10.00
10.30am - 12pm
27 places available
Parenting a troubled child can be a very stressful experience. There is an overwhelming need to understand what is going on for your child, and most importantly, how to support them in the best ways possible. Whilst there are no 'magic answers', often knowing a little more about the difficulty your child is facing, and exploring different strategies to support them can be incredibly helpful.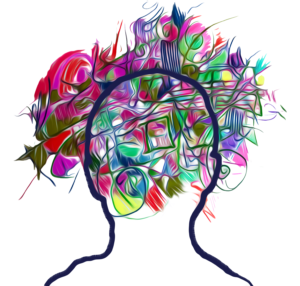 Parent Seminar: Creative conversations
Vulnerable, troubled children and young people are easily triggered into feelings that are overwhelming. By exploring different ways of communicating about big feelings, difficult questions and worrying behaviours, we can support and empower our children to express themselves in a more positive and safer way.
Who this course is for
This seminar is suitable for all (ages 18+). Parents do not need to attend every session, please book on to the individual seminars that are of interest to you. Refreshments are provided. Please bring a packed lunch if your seminar is during lunch time.
Please be aware that we are not able to offer clinical advice about individual children during this training workshop
Learning outcomes
In this Parent Seminar Series, a Clinical Psychologist or an Educational Psychologist will walk you through how to understand the difficulty; and how to support your child in ways that can create change and hope. These are very much 'how to' seminars – you will leave with some practical strategies that you can try the moment you get home!
About the trainer
Helen Townsend is an artist and works at Beacon House as a Creative Advisor, Therapeutic Life Story Worker and Peer Supporter. She is passionate about translating complicated theories into accessible information that can be used by everyone in day to day life.
Testimonials
I love the seminars at Beacon House they are so open and friendly.
Special Guardian
I find myself asking questions and getting really involved, it really is a breath of fresh air.
Carer
Please note that lunch will not be provided.



Terms and Conditions
Courses are refundable up to 30 days prior to the date of the course. Any cancellation with less than 30 days notice are NON-REFUNDABLE. You may send a substitute delegate providing s/he meets the course criteria. We reserve the right to cancel the course date, in this case we will notify you by email as early as possible, and advise you of an alternative date or provide you with a full refund. In the event of a course cancellation under 7 days' notice, a new course date or refund will be organised for you.  Under no circumstances are Beacon House are liable for any travel expenses, childcare, potential loss of income or any associated costs.